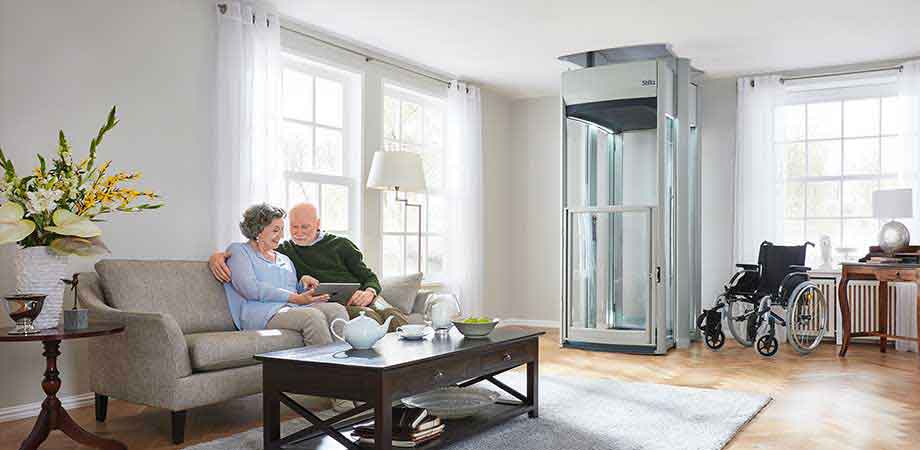 Carmelo Farrugia Melfar has been in the business for 90 years, and its primary goal has always been to serve the customer with the best products and services!
Over many years its name had been synonymous with OTIS Elevators, having introduced the first OTIS lifts by the late Carmelo, and followed by his sons in the business who installed hundreds of OTIS Lifts and Escalators in all types of buildings, throughout the Maltese Islands, as well as in Libya.
In more recent years, the Company started specialising in providing "Electric Mobility Solutions" as its trademark for meeting the demands by persons with disabilities or impaired mobility.
With the vast knowledge and experience in elevators, the Company embarked on seeking collaboration with renowned manufacturers of products specifically earmarked for these important persons.
One Company in particular is STILZ Home Lifts, of UK, who produce Trio+, the most unique, innovative, and useful domestic lift in the market that can fit easily into any home. The Trio+ will help you stay and live independently in the home you love when the stairs become a problem, and are an ideal and affordable alternative to a stairlift. Unlike stairlifts, Trio+ lifts are spacious, comfortable and safe and the home lift can carry up to three people and a wheelchair if required. You can even fit the family pet in too!
The Trio+ Home Lift is perfect for the less mobile and users of walking frames; the lift is fitted with handrail and a foldable seat.
The Trio+ Home Lift can be fitted to Maltese Homes with high ceilings travelling up to 4.5m and can also be fitted in the void of staircases to serve up to three levels, 6m apart! The beauty of it is that it only needs to be plugged into a normal socket outlet for it to work!
For more information about our space saving home lifts, please contact us.